We strive to offer the best pre and post-sales customer service, and we always aim to become strategic business partners with our clients instead of simply providers.
Ponte Tresa makes every effort to fulfill 100% of our confirmed orders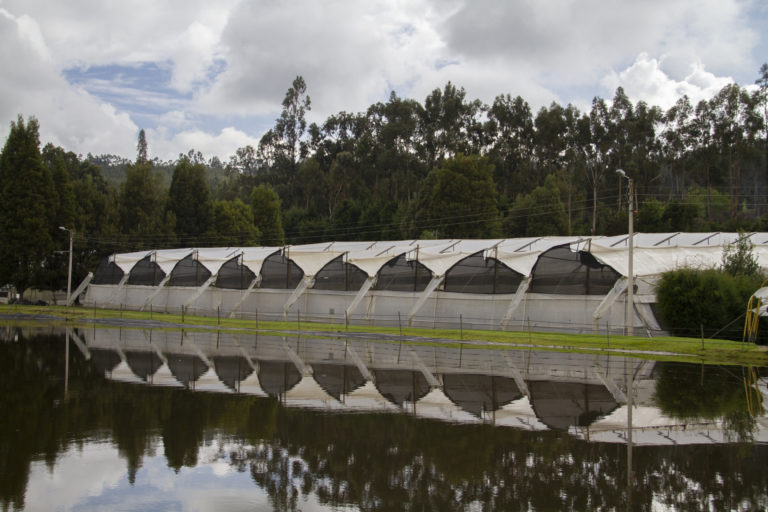 Ponte Tresa, is a Swiss-owned Ecuadorian company founded in 1985. Our commitment to our employees, community, and environment makes us a pioneer and leader in growing roses with a true environmental and social consciousness. We are a passionate team that strives for excellence with integrity and transparency. We believe in the empowerment of our employees, understanding that they are key to making a difference in the industry. Our reliable quality and service are the result of our core values. Values that drive a positive impact among our community, business partners, and the planet. Our dedication and best practices to reduce environmental impact has led us to aim for a zero-carbon footprint, usage of clean energy sources, as well as the implementation of efficient packaging to prevent excessive waste and contamination
We are a passionate team that strives for excellence with integrity and transparency.
We are an example and leaders in the commitment to be generators of zero Carbon footprint.
With positivism, empathy and enthusiasm we are always open to change.

What makes us different:
- 100% fulfillment of our confirmed orders
- Impeccable presentation
- True social and environmental commitment
- Order and discipline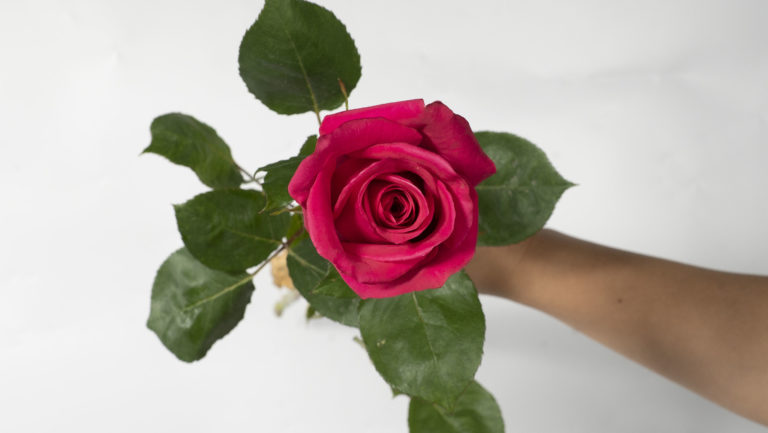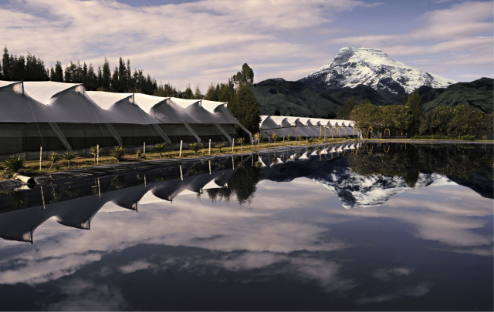 SURROUNDED BY BEAUTY! Our 3 farms are located in the Andean highlands at 2,850 meters above sea level, close to the Cayambe volcano and the beautiful San Pablo Lake, with the light intensity of the middle of the world and the perfect microclimate; we grow long stem, intense color, bright foliage, long-lasting and perfect opening roses.
We have started the installation of solar panels for the generation of our own electricity, through photovoltaic solar solutions. By doing this we completely reduce the effect of CO2 generated by normal electricity. We started 2021 with Ponte Tresa farm and we will continue in 2022 and 2023 with our other two farms.

Our impact on the environment / 0 carbon footprint: We have completed the studies to accurately determine our CO2 generation and we have implemented the necessary strategies to be carbon neutral generators in the medium term. We will constantly share our progress with you on our website.

Water Management:
In 2020 we invested in the latest water system technology for both the field and postharvest. Neuthox is an integrated concept of disinfection, sanitization, and hydration that assures flower quality and longevity.

Advantages of using Neuthox®-xprt Technology:
-Perfect consistency and uniformity in hydration.
-Solution is prepared with computer monitoring, always fresh and balanced.
-Proper sanitation and disinfection of post-harvest warehouse and cold rooms.
-Assures product quality and longevity. -Increases 4-5 additional days of vase life to your flowers.
-Organic and 100% biodegradable.
-No residual use of plastic cans.
Composting process:
All our green waste that comes from both the field and the post-harvest, is treated through a modern composting system in which in 4 weeks we have an excellent quality compost with the ideal C - N ratio. This organic matter is permanently returned to the soil of our crops to ensure healthy soils. It allows us to reduce the use of chemical fertilizers by more than 30% and the quality of our flowers is constantly improving.

Efficient packaging: We have worked countless hours in developing efficient packaging for our premium roses. Our goal is to prevent excessive waste and contamination.

Responsible use of chemical products: Every year for the last 3 years we have reduced the consumption of toxic active ingredient by 10%. Altogether we have reduced this year by 30% compared to 2018. For the next two years we have set the goal of reducing it by 15% each year to achieve a reduction of 60% from 2018 to 2023.